Business | Personal | Tax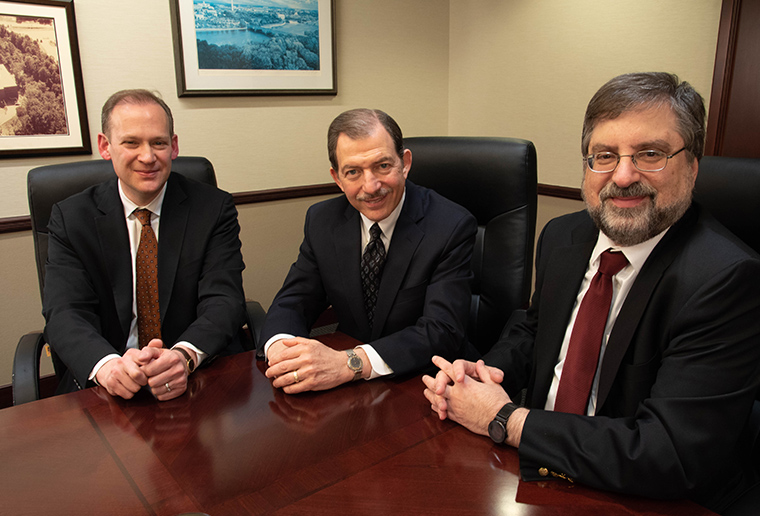 We measure our success by the results we obtain for clients and their subsequent referrals. We don't just return your calls; we respond with thoughtful and relevant solutions.
We help our clients start and grow their businesses; buy, sell, and develop real estate; preserve and protect assets for themselves and their heirs; and litigate, when necessary, to enforce their rights.
Meyers | Hurvitz | Abrahams LLC
A full range of solution-oriented legal services for businesses and individuals
...Adam Abrahams was recommended to me by a friend. After reviewing my will, he made some suggestions and drafted a new financial power of attorney. All in all, it took only a few days and his fees were very reasonable. Adam took the time to explain to me what he was doing and why and he made sure I understood him. I really appreciated this. I have recommended him to several friends and they have been pleased with his work for them.
Sally Craig
Helping clients create, acquire and grow businesses is the basis for the firm's business transactions practice, but our representation extends beyond selecting the best type of business entity.
read more
We live in an age of medical advances that are enabling us to live longer than ever before. The flip side of this is that, because we are living longer…
read more
MEYERS | HURVITZ | ABRAHAMS LLC 3206 Tower Oaks Boulevard Fourth Floor Rockville, MD 20852 240-283-1160
Licensed in Maryland, Washington DC and Ohio