What is long-term care? Long-term care is ongoing assistance for someone who needs to do basic daily activities as the result of a chronic health challenge or cognitive impairment. These various home, community-based and facility services are generally not covered by private health insurance or government programs.
If one needs long-term medical care, it may affect your financial situation and your family, who may have to make personal sacrifices to provide or pay for your care. Long-term care insurance is a tool that provides you with a dedicated source of funding for long-term care costs. It reimburses the policy owner for qualifying expenses. Usually Long-term Care Insurance policies include coverage for home health-care.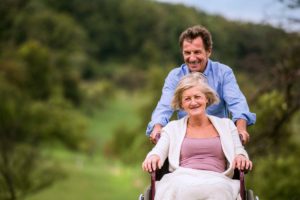 Long-term care insurance policies also provide asset protection by freeing up funds for other expenses such as travel, entertainment and other leisure expenses. In exchange for a recurring premium, the policy provides reimbursement of qualifying long-term care expenses. For an additional premium, the policyholder can add an optional inflation rider to ensure that benefits grow over time as care costs increase. Government programs of Medicare and Medicaid provide only limited coverage and have strict qualification rules.
The cost of long-term care insurance is based on the insured's age and health on the application date, the mount of coverage/benefit levels and various coverage options such as benefit period. Inflation protection is available at an additional cost. Options may vary by state.
One may also be able to purchase a hybrid policy, where the policy provides life-insurance benefits in the event that the policyholder does not access the long-term care benefits prior to his or her death. The life insurance policy amount is usually less that the long-term policy amount.
This article is intended to be used for solely educational and informational purposes and is not to be understood as legal advice or any offer to provide legal advice.
MEYERS | HURVITZ | ABRAHAMS LLC 3206 Tower Oaks Boulevard Fourth Floor Rockville, MD 20852 240-283-1160
Licensed in Maryland, Washington DC and Ohio